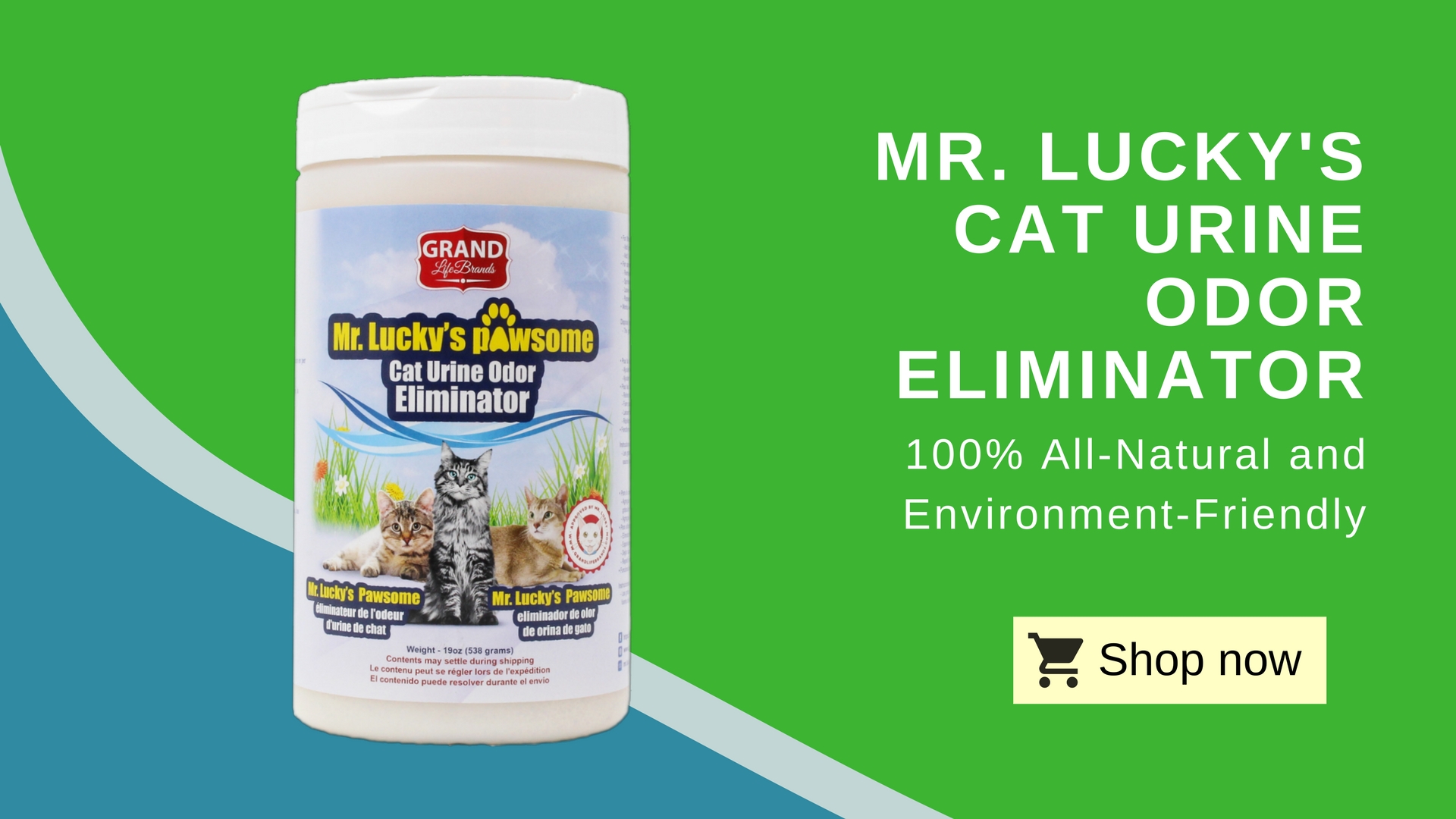 ---
Mr. Lucky's Pawsome Cat Urine Odor Eliminator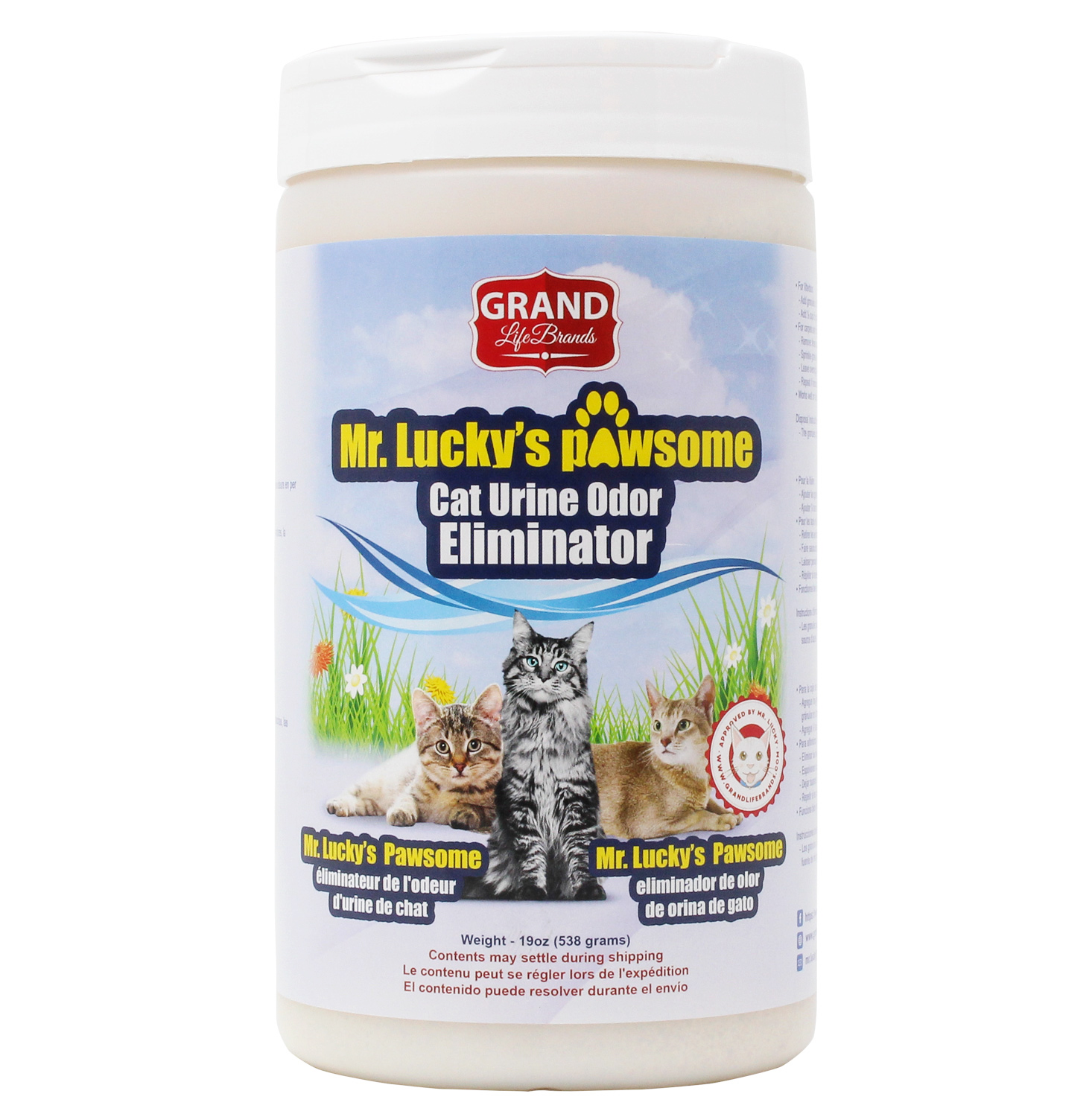 At last, cats everywhere, and their humans can breathe easier around the litter boxes, and around cats favorite pee spots. Mr. Lucky's Pawsome Cat Urine Odor Eliminator is here to save your day! 
This cat urine odor eliminator is in granule form that comes in a handy bottle with a double-flapper sifter cap. The lid cap has a section with holes and a section with a wider opening. The double-flapper cap makes it easier to control the pouring of granules.
You can use this product all around the house, inside and outside. Use it in cars, RVs, boats, even on the backyard deck and lawn. Use it on bedding, all kinds of furniture (wood, fabric, leather), all types of floors (carpet, hardwood, laminate, tile).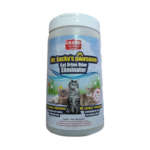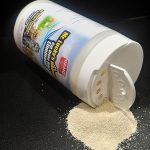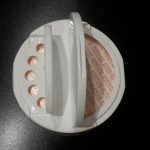 ---
---
Features
---
---
ALL NATURAL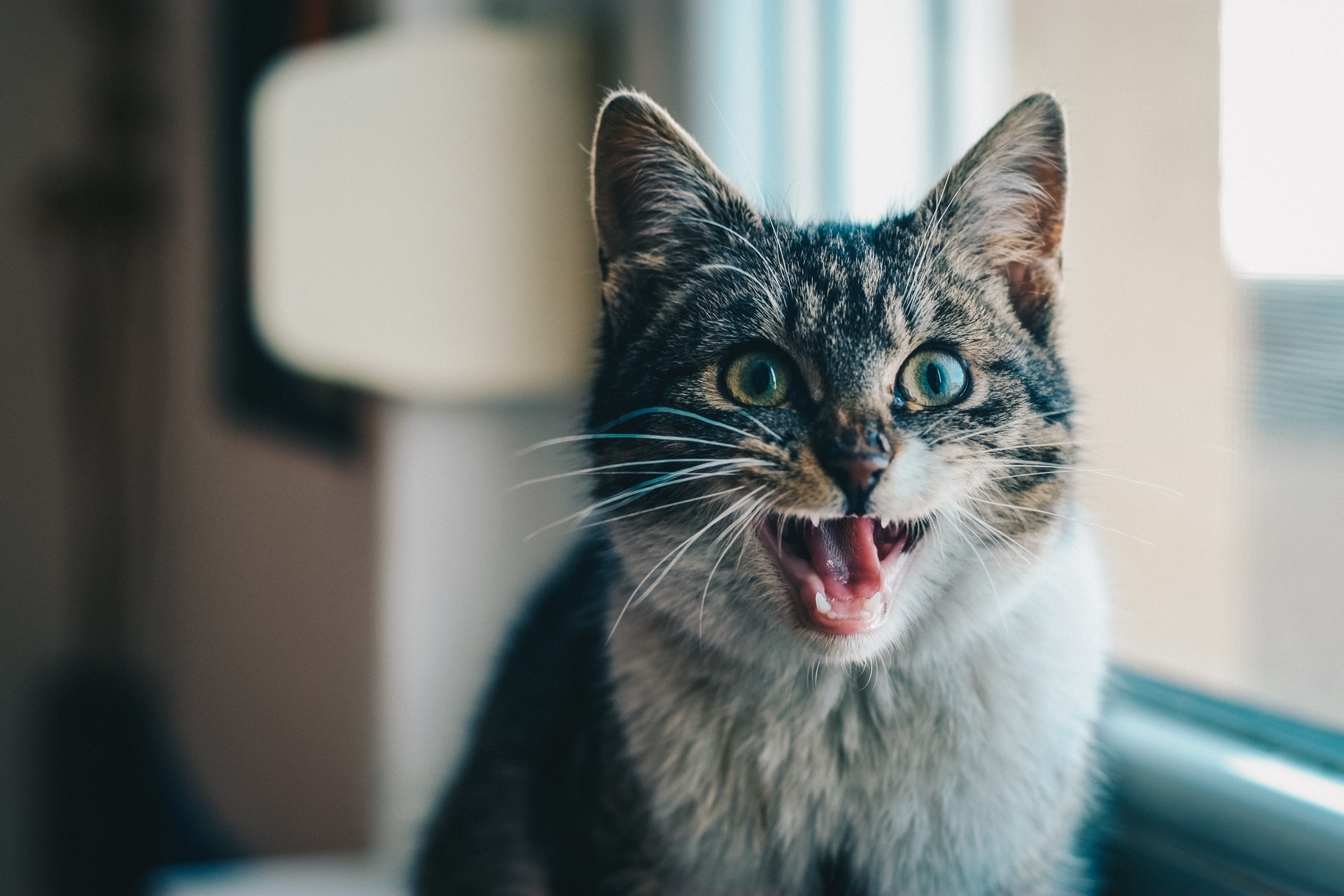 It is 100% all-natural ingredients from a custom blend of natural minerals. It is safe for pets, humans, and the environment
DOES NOT MASK THE ODOR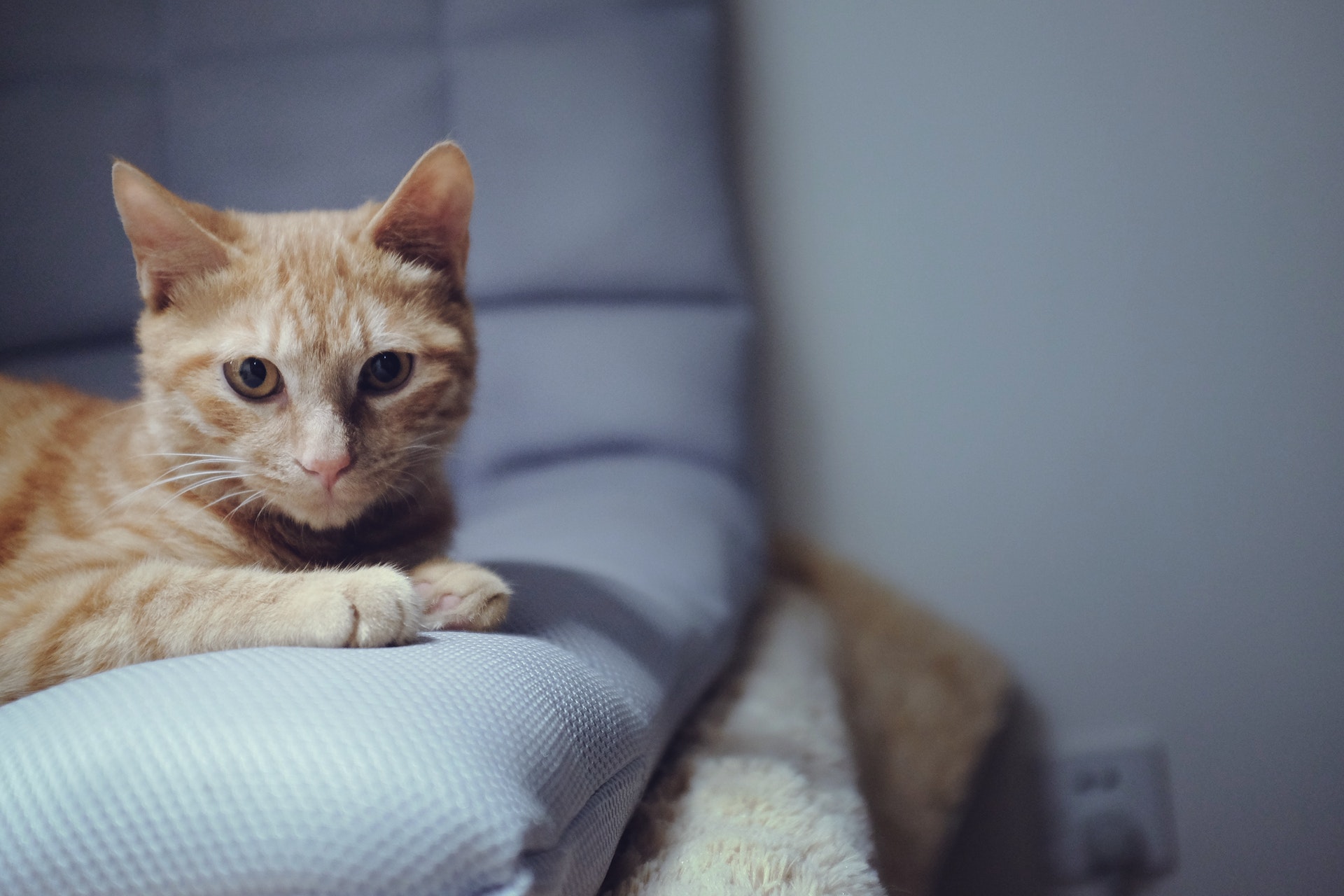 Our odor eliminators are odorless. It does not mask odors with fragrances and any harmful chemicals. It just completely eliminates the odor!
NOT HARMFUL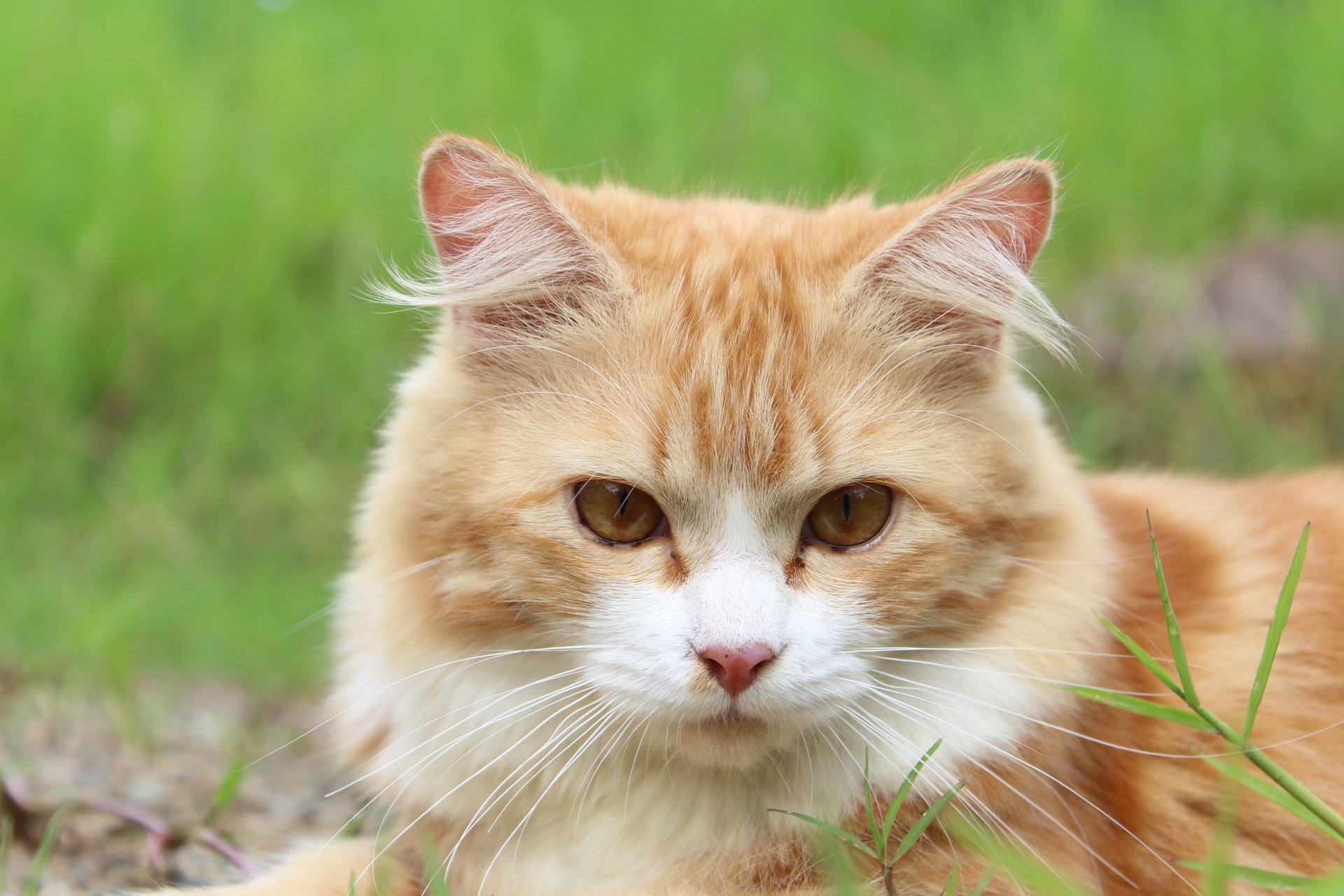 The natural ingredients used were not classified as a hazardous material by the US DOT. It is a non-toxic, non-caustic, non-hazardous and completely biodegradable.
---
EFFECTIVE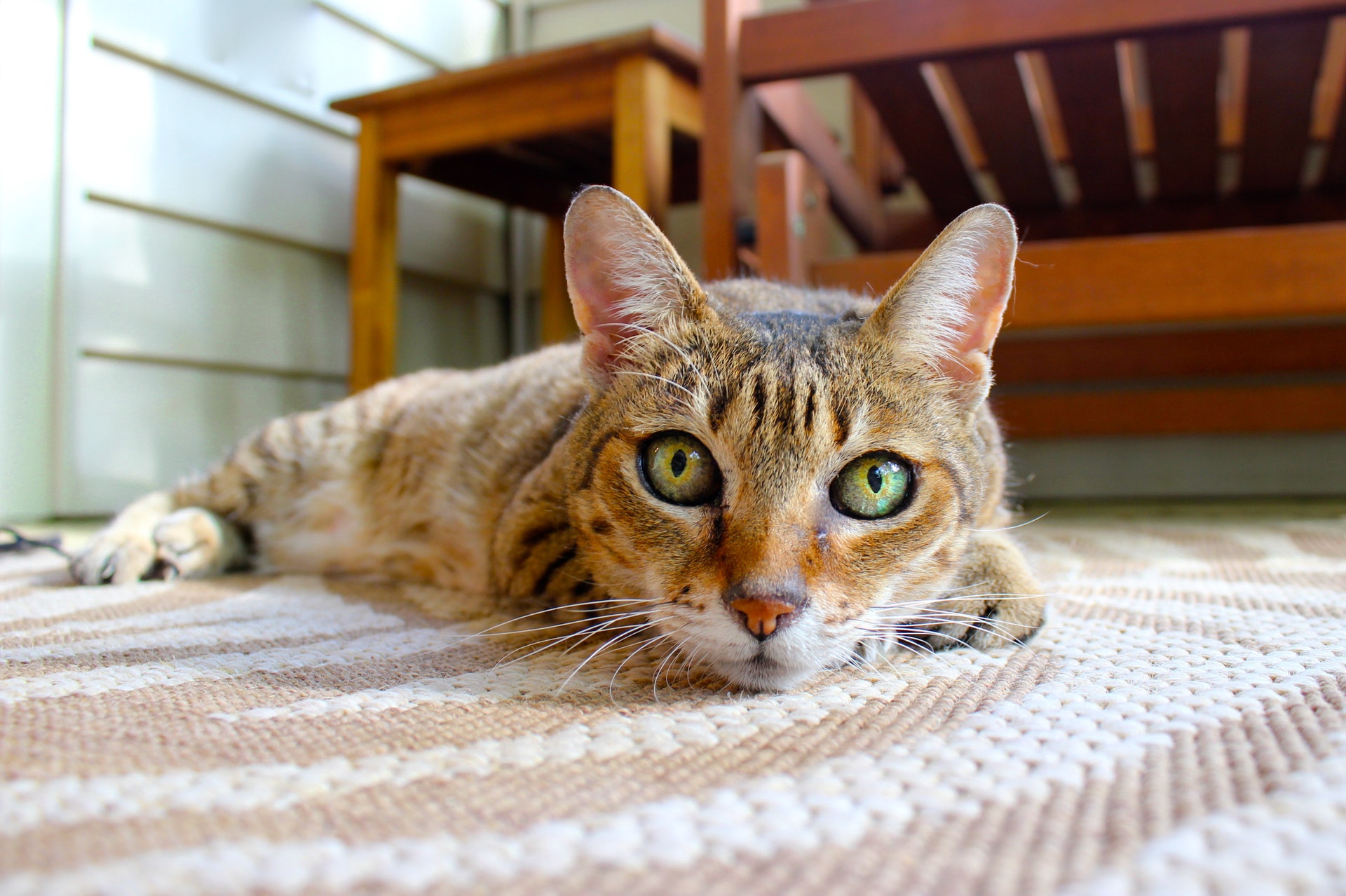 This cat odor eliminator works well on fresh and dry urine spots. It absorbs the cat urine smell quickly and effectively.
EASY TO USE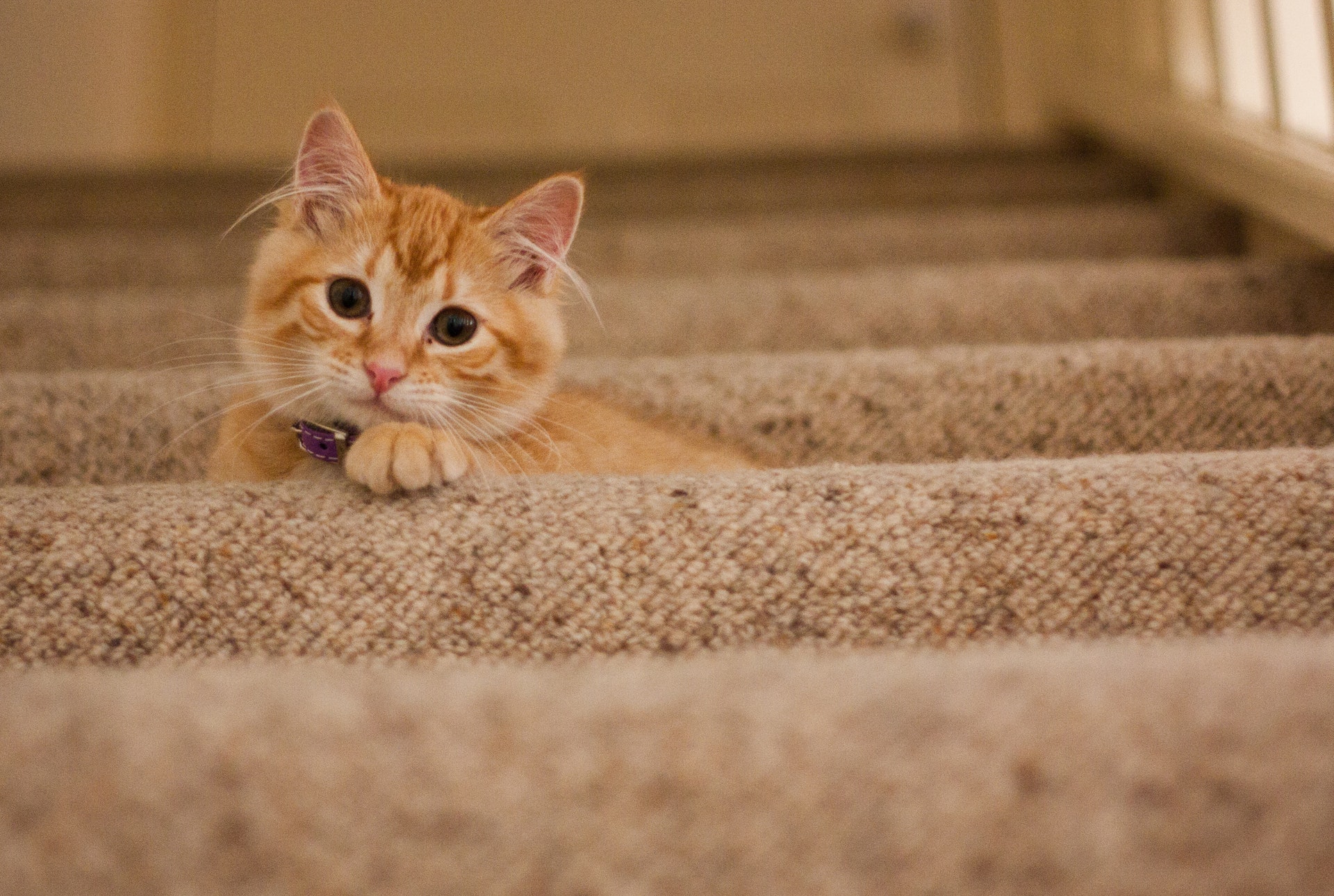 All you have to do is to sprinkle the granules on the spot. Add it to your favorite cat litter to eliminate the odor around the litter box. It can also prolong the life use of the litter.
USE EVERYWHERE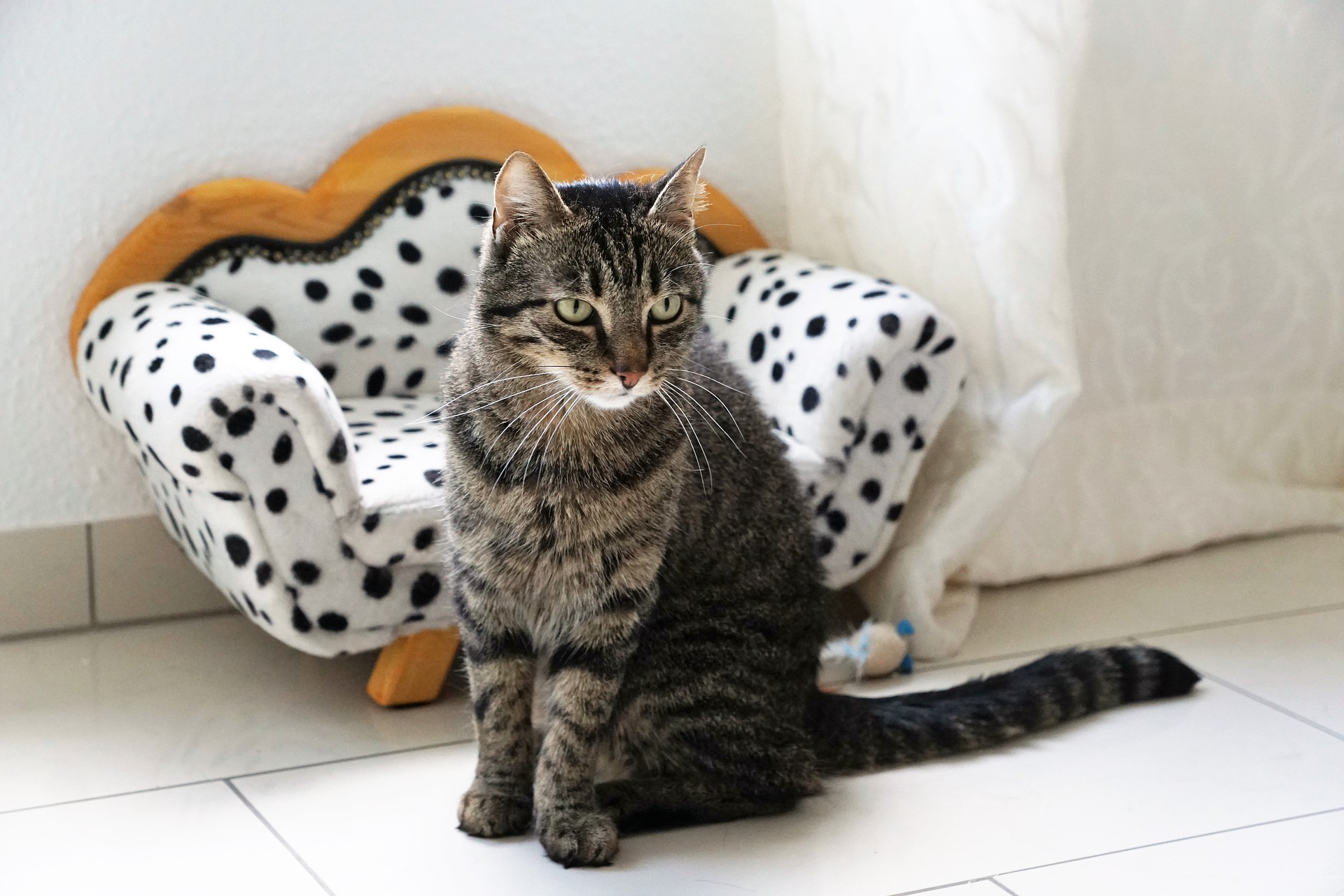 This cat urine odor eliminator can also be used to eliminate urine smell from the litter box, carpets, furniture, etc. It can also be used to eliminate your pet odors, skunk sprays, trash, smoke, etc.
---
How To Use It
Accidents do happen sometimes. Blaming your fur babies for doing so is not acceptable. Mr. Lucky's Pawsome Cat Urine Odor Eliminator makes it easier to remove the odor from your carpet, wood floor, and your favorite furniture.
 For Litterbox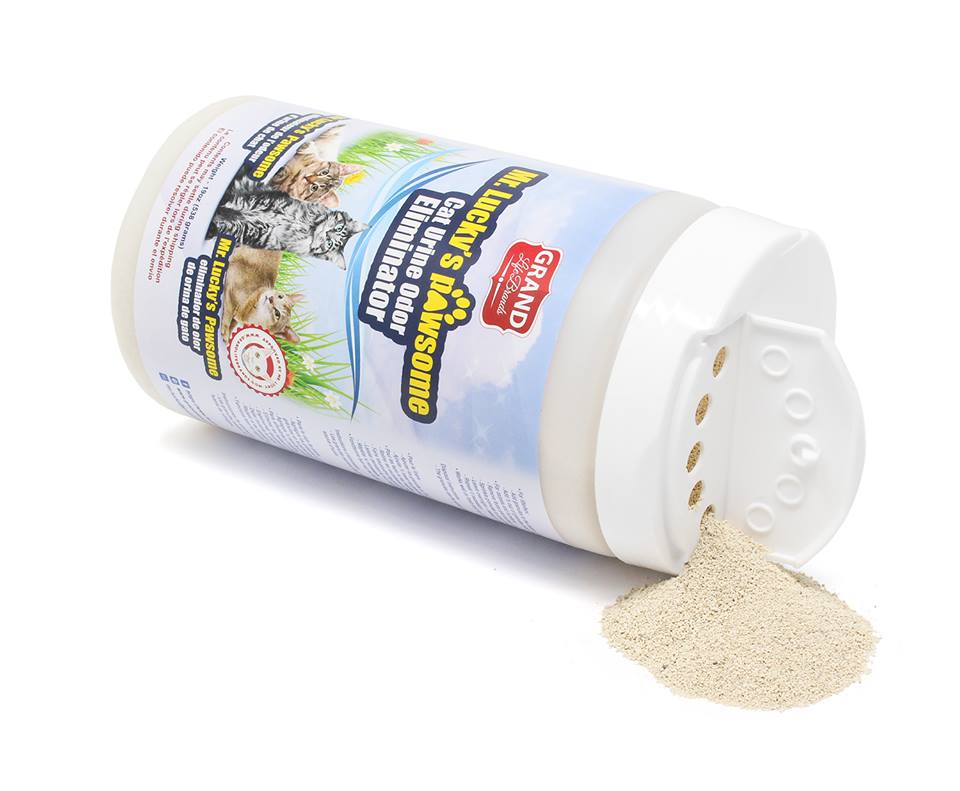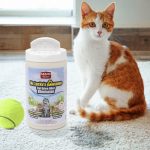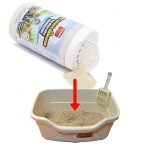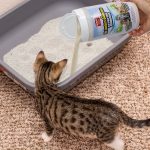 Using the granules is as easy as 1-2-3!
Simply add a small amount of granules on the bottom of your litter cat box.
Then pour your favorite litter on top of the granules.
Next is to add another layer of granules on top of your favorite cat litter.
Add 1/2 cup of granules each time litter is changed, scooped or as needed.
The granules eliminate the odors and extend the life of your favorite litter.
You will save more money when you use Mr. Lucky's Pawsome Cat Urine Odor Eliminator.
---
---
 For Carpets, Wood Floors, Tile, Concrete or Furniture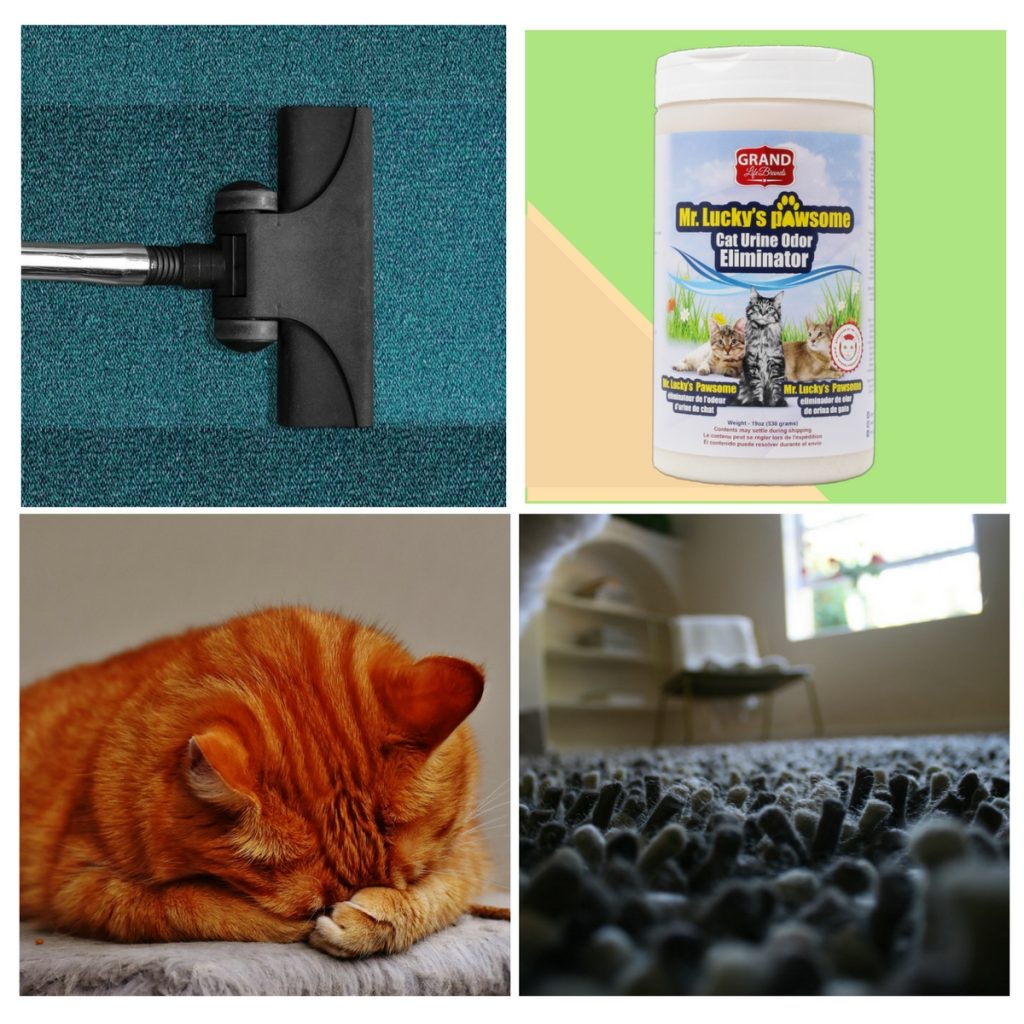 Here is simply how to do it!
First, you need to remove the feces and blot the excess urine with a paper towel or an old newspaper.
Next, sprinkle the granules to cover the spot until the dry granules on top are visible.
Leave it for 24 hours then vacuum or sweep the remaining granules on your carpet or furniture.
Mr. Lucky's Pawsome Cat Urine Odor Eliminator works well on fresh and dry urine spots. It's very easy to use. No mess! No spraying! It won't ruin your furniture! Just sprinkle, leave, and vacuum.
---
---
 Disposal Instructions
The granules are completely biodegradable. It is 100% safe and won't cause any harm in the environment. The granules can be added to the soil and can be an excellent nitrogen soil amendment.
---

---